Customizing your logo and group information allows you to brand your group with specific details to meet your club's unique needs. Completed information will be visible to your members on your Group Site, events page, in emails, and more.
Complete Required Group Information
On the left navigation bar, click on

Group Info
Complete the required fields: Primary Contact Name, Primary Contact Email, and Time Zone
How do I add a custom logo to my group?
A custom logo makes your group easily recognizable to your members. It helps your group stand out among other groups to potential new members.
Hover over the generic group image to bring up the Change Image option
Click Change Image to bring up the Upload Image selector
Click the box to bring up the image locator, or drag and drop your preferred image in the area to upload
Note: Image must be 200 x 200 px to fit properly. If you don't have image editing software, perform a browser search for "Image editor." You'll have numerous, free results to guide you through editing your image to the correct pixel size.
Complete the About Us and Address Field sections
These sections will help to better explain the details of your group to new and potential members. Completing the address information will allow it to auto-fill on emails being sent and on your Group Site, which is the all-in-one interface for your members.
Click into the About Us text field
Fill in the details that best describe your group
Complete the Address Fields as they apply to your group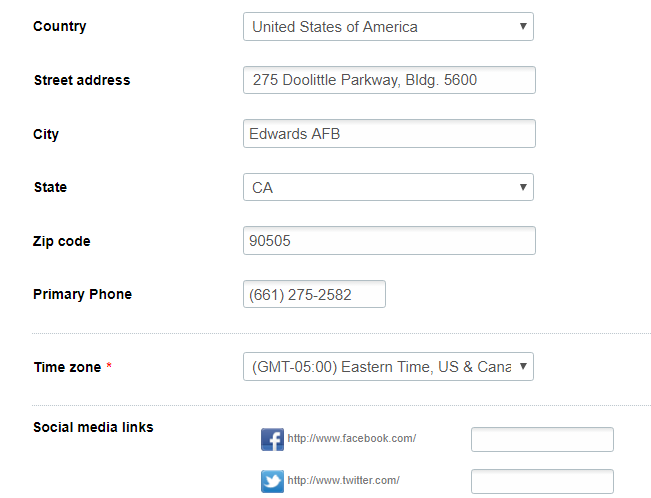 How do I add my group's social media links?
If your group has social media accounts, including links to them here will help increase your group's interaction across them. With one click, all social media links can be added to emails.
Complete the information for the social media links you wish to provide

Note: Only enter the portion of the URL that is not displayed, which is after the social media platform's root domain URL: http://www.facebook.com/YourGroup. Entering in the entire URL will cause your links to appear broken.
Save your changes