This quick article will show you how to get to Golf Genius from the NCGA website.
Start at the NCGA home page, ncga.org.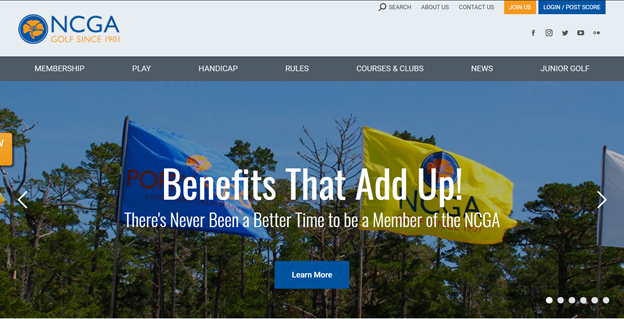 From here scroll down on the page until you see "Enter Tournament" inside of a blue rectangle.

Click on "Enter Tournament" to give you three options. Of the three options select "NCGA Tournament Registration".

This will direct you to the Golf Genius sign in page where you can either sign in or create a Golf Genius profile.