Use USGA GHIN Mobile App feature "Add Golfer"
The 'Saved Partners' feature on the myNCGA mobile app will not be automatically available or transferred.
If you have a number of them in your list today, please set aside some time to input them prior to 10/1/22.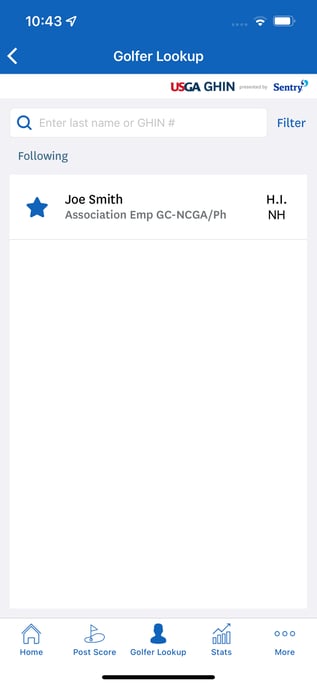 How To Golfer Lookup:
Step 1:
To save quick lookup, select the 'Golfer Lookup' icon in the bottom navigation on the GHIN app.
Step 2:
Search by First Name, Last Name, State or GHIN Number.
Step 3:
Select the 'Star" icon next to the Golfer's name to Favorite Golfer.